Rotary Artificial Intelligence Competition (RAIC)
To foster STEM education among high school students in the East Side Union High School District (ESUHSD) high schools, and to encourage the underrepresented demographics into STEM fields especially in to Robotics, Artificial Intelligence, and Deep Learning, Rotary club of San Jose East/Evergreen will be hosting an annual Rotary AI Competition (RAIC).
Rotary SJEE club will also be sponsoring up to five teams in five of the ESUHSD schools comprising of the underrepresented demographics by providing them with Nvidia Jetson TX2 development kit and the Robotic kit.
High school students who don't qualify to be on the Rotary SJEE sponsored team can still participate into the competition by forming their own team and registering with the competition. The team will have to buy the development kits throught Rotary AI competition to qualify.
Powered by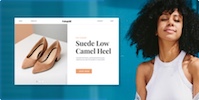 Create your own unique website with customizable templates.